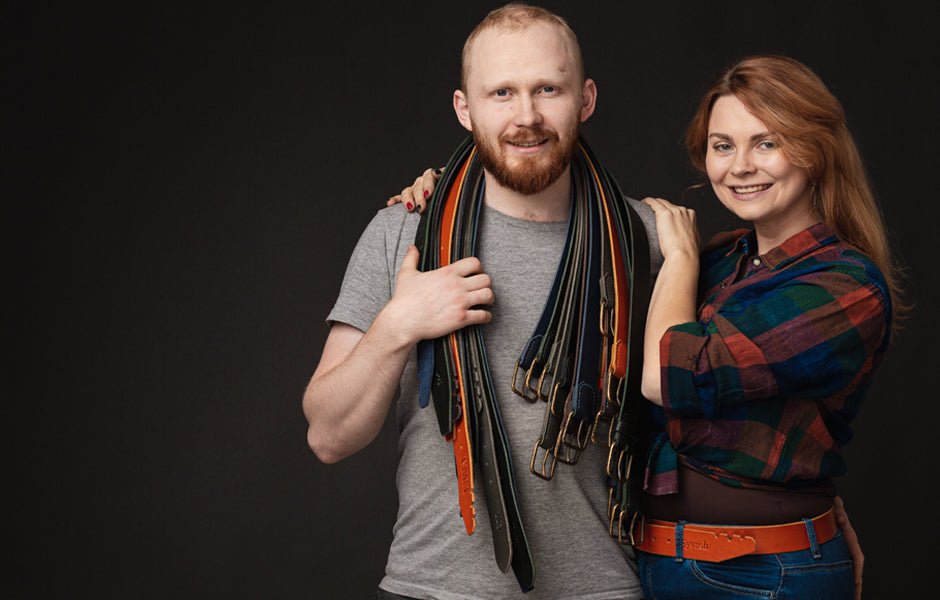 Family workshop from 2019
The workshop is the second home of our family
Special Leather
To get the best leather, I order leather from the factory, not buy from a warehouse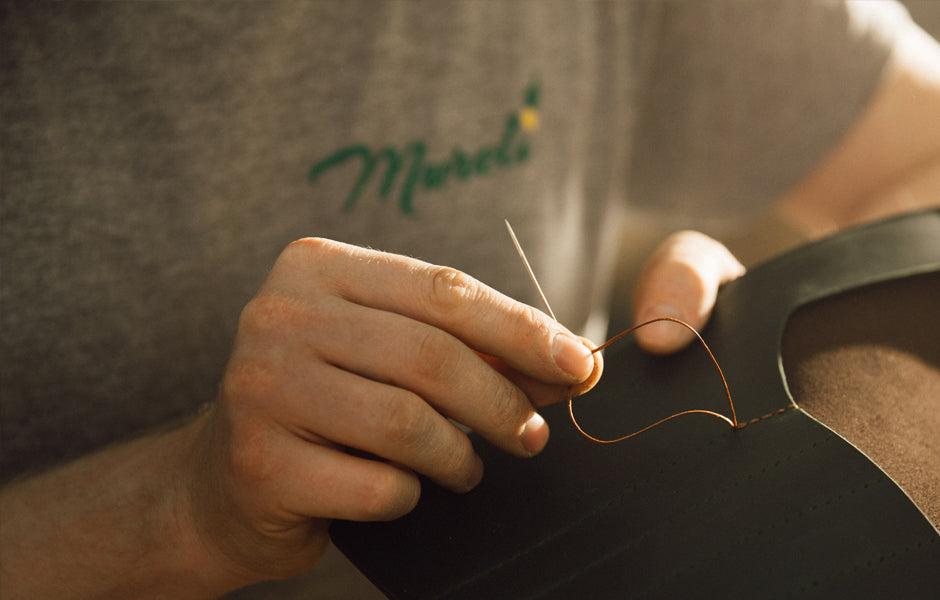 Hand Stitch Quality
Our workshop is growing, but we will maintain the quality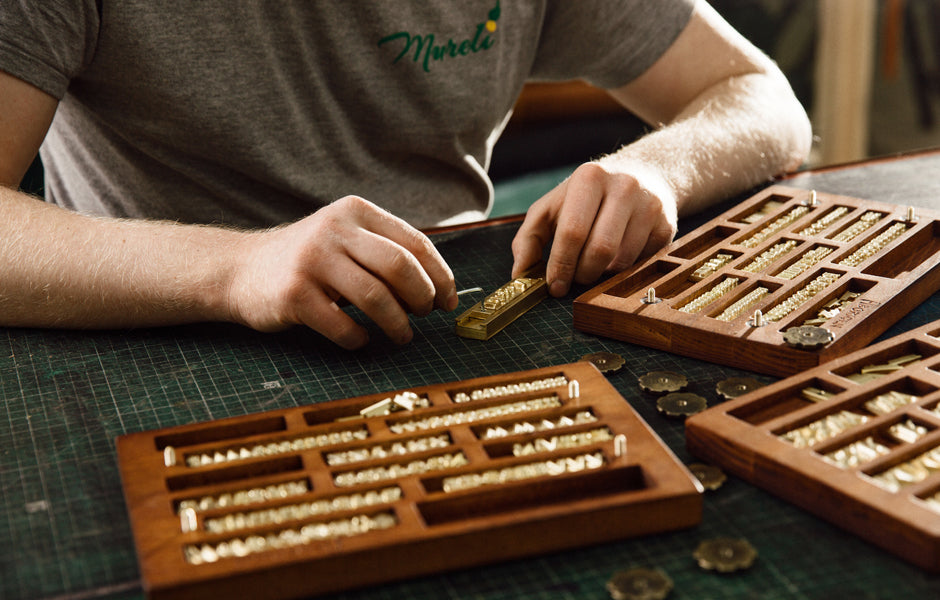 Special gifts
Add a name or wish to your order and we will emboss it on the leather
Reviews from our Etsy shop
I asked for a custom order with a slightly larger size to fit my sketch book inside. It fits perfectly! Plus all my supplies. I...

Read More

I asked for a custom order with a slightly larger size to fit my sketch book inside. It fits perfectly! Plus all my supplies. I have taken it everywhere. It's extremely well made and I love the color that they let me pick. The owner responded within a few hours of my messages and gave great instructions for how to request my custom order. It was delivered within a week so they work very fast. I love this and would definitely order from them again.

Hide

Posted on

I cannot say enough good about these sketchbooks. I ordered 3... one for me, one for my daughter and one for my granddaughter....

Read More

I cannot say enough good about these sketchbooks. I ordered 3... one for me, one for my daughter and one for my granddaughter. They arrived so quickly .... a week before Etsy would let me review them! I am so impressed with the quality of the leather, the workmanship, the attention to details. I love the fact that both a top folding sketch pad and a side folding sketch pad can be used in this pad. Working with Svyatoslav is so efficient and easy. He responds very quickly. I requested a change for my grand daughter's sketchbook and it was perfect. Each came with a sketch pad and 12 colored pencils. I will be ordering again from this shop and it will be in the cognac color leather with the brown trim.... this is really lovely also. I absolutely recommend his work. I am so honored to support your shop and work.

Hide

Posted on

I absolutely LOVE this sketchbook. Svyatoslav took the time to create a stunning custom patch for the cover, and the customer se...

Read More

I absolutely LOVE this sketchbook. Svyatoslav took the time to create a stunning custom patch for the cover, and the customer service throughout the process was stellar! He is very responsive and open to helping you create something thoughtful and beautiful. The quality of the book is also top-notch. The leather is buttery soft and the construction is sturdy. High quality all around. This is a gift for my favorite drag queen. She's going to love it. I highly recommend Mureli Workshop!

Hide

Posted on

This is wonderful. It's way nicer than I even expected it to be. If your thinking about, stop. Buy it. The stitching is immacul...

Read More

This is wonderful. It's way nicer than I even expected it to be. If your thinking about, stop. Buy it. The stitching is immaculate. The leather is great quality. And the smell... oooohhhh yeeeaaaahh.... pretty quick shipping to boot!

Hide

Posted on

The quality is fantastic, and my nephew was SO happy! I wish I could upload a video because I have an amazing video from when my...

Read More

The quality is fantastic, and my nephew was SO happy! I wish I could upload a video because I have an amazing video from when my nephew opened his gift. I took a screen shot from the video and am uploading that.

Hide

Posted on

I'm so happy of my custom order! Everything are perfect! I've ordered two items of the same design but different sizes. One for...

Read More

I'm so happy of my custom order! Everything are perfect! I've ordered two items of the same design but different sizes. One for my diary journal and the other one for my art journal on the go case! The delivery was so quick too! Highly recommend this wonderful shop!

Hide

Posted on

Sie sind wunderbar. Tolle Qualität. Jedes Detail ist super klar zu sehen.Ich werde auf jeden Fall noch mal bestellen. Ich bin ü...

Read More

Sie sind wunderbar. Tolle Qualität. Jedes Detail ist super klar zu sehen.Ich werde auf jeden Fall noch mal bestellen. Ich bin überglücklich. Sehr schnelle Lieferung. Vielen Dank.

Hide

Posted on

I always find it difficult to purchase items like this online where I would like to feel the product before commiting but this m...

Read More

I always find it difficult to purchase items like this online where I would like to feel the product before commiting but this mat exceeded my expectations. The feel, thickness, quality and very quick delivery was great.

Hide

Posted on

It turned out perfectly! I'm waiting to give it to my husband for our 9th wedding anniversary in April. The quote I asked for tu...

Read More

It turned out perfectly! I'm waiting to give it to my husband for our 9th wedding anniversary in April. The quote I asked for turned out exactly the way I wanted. Thank you for the beautiful hand craftsmanship!

Hide

Posted on
Enjoy our leather products
After developing our products, we conduct mandatory testing to ensure their performance in practice. We also analyze customer feedback and continually update and improve the functionality of our products.
Collection list
16 items
30 items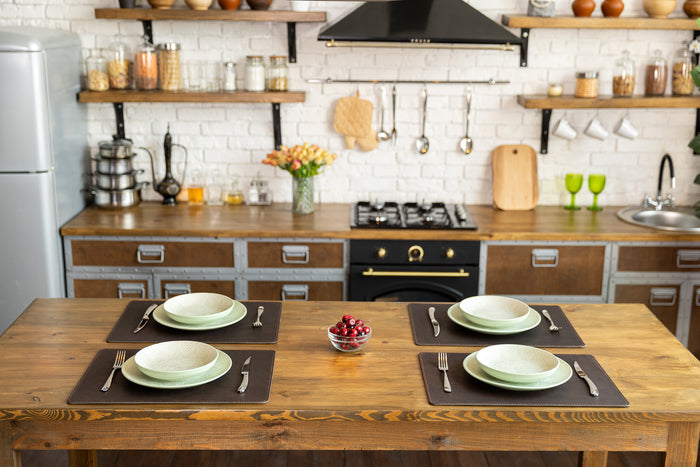 10 items
Collection list
7 items
8 items
20 items
Testimonials
Beautiful product , great craftsmanship!!! Did incredible work with my alterations and customizations !! Customer service is prompt !! Will def be ordering again!! ❤️🕊
Absolutely gorgeous! Extremely happy with quality of leather, stitching, design, and how quickly it arrived. Highly recommended.
Fantastic quality and craftsmanship with option to customize. You can't go wrong.
Very nice quality, nice leather, great shipping time, my niece is going to love this gift and start collage with a gift that is only going to get better with age. Thank You!